Testimonials
Here are some testimonials from my established clientele and some of my most
recent clients. If you wish to talk to someone in person, that can be arranged.
These are from people living in Tucson and other states/countries who have
bought or sold Tucson properties through me.
" It was a pleasure working with Alison! She displayed a high degree of
integrity, expertise and ambition when selling our home. She was a trusted
partner every step of the way and treated us with respect and consideration.
She has excellent communication skills. We always knew where we were in the
process and she always acted in our best interest. Her good judgement, positive
outlook and logical approach to selling our home made the process positive and
quick. We highly recommend Alison to meet your buying and selling
needs!"
<<Tom and Kelly>> Tucson, Arizona.
Bought and sold a house in 2008.
" I have known known Alison Hurd since 1995 when
she was recommended by a satisfied client to help my family buy a house in Oro
Valley. That purchase was the best that I had experienced until that time, and
since then Alison has been my honesty, integrity, and tenacity gold standard for
real estate agents. In 2005 my wife and I returned to the Tucson area and my
first call after accepting the job was to Alison, to start the task of finding a
house for our family of 5 (now 6). In a world where your home is one of your
most important assets, you want the best on your side, and Alison is the best
there is."
<<Russ and Lilia>> Chandler, Arizona.
Bought in 1995, sold in 1999, bought in 2005, sold in 2007.
" We were given Alison's name from our friend
Monica. Alison had sold a house to her in Tucson. We met in the fall of 2002.
She was a go-getter, very pleasant, and reliable. We put our house in her hands
and within several weeks, she had it sold. If we were looking for a house in the
Tucson area, it would be Alison that we would have as our realtor. We would
recommend her to anyone!"
<<JoAnne and Raymond>> Johnstown,
Ohio. Sold a home in 2003.
" We have known and dealt with Alison for several
years; she has helped us with our personal transactions and those of many of our
freinds. When we decided to return from our year sojourn in California, she was
the first person we called. She brings joy and laughter to the living part of a
transaction in addition to a serious business approach to the financial
aspects. She is knowledgeable about the several details in a house purchase,
such as the utilities, taxes, insurance and HOA issues. She follows through on
everything a client expects and much that clients dont even think of! She has
demonstrated the highest standard of integrity for all the years we've known her
and we trust her implicitly."
<<Patty and Bert>> Sun City, Arizona.
Sold 3 homes and bought 3 homes between 1998 and 2006.
" As a result of a death of a family member, we
had to travel from Arizona from Rhode Island to clean out the house and put it
up for sale. Since a previous client of Alison highly recommended Alison to us,
we called Alison and explained our situation to her. After a brief discussion ,
we signed up with Alison to sell the house. Since we could not stay in Arizona
long enough to totally clean out and fix up the house, Alison arranged for a
crew to finish the cleaning and make minor repairs including plumbing and
restoring the landscaping. Alison also arranged for a painter to paint the
interior of the house. During the entire process, Alison kept us informed as to
what was going on each week. In a very short time the house was sold. We highly
recommend Alison to anyone trying to sell real estate in the Tucson area."
<<Ted and Karen>> Rhode Island. Sold
their house in 2006.


"Alison Hurd was referred to us by friends. We had a particular price range in
mind and we only wanted to be shown properties that were within that range. We
had dealt with other real estate agents in the Phoenix, Casa Grande and Tucson
areas who tried to show us properties that met our criteria. When we had
exhausted their possibilities, we were either made to feel guilty for wasting
their time or there was often pressure put upon us to spend more money than we
wanted. With Alison, it was a different story. Even though she had spent a lot
of time with us, when we did think we would buy in the Casa Grande area, she was
most gracious in accepting the fact and did nothing to pressure us. Eventually,
we changed our minds of our own accord, saw a few more places in Tucson, and
Alison made the sale. That's when her professionalism really shone through! She
knew exactly who to contact and how to deal with every kind of problem and issue
that we would have. This was especially important for us because, as Canadians,
we had to deal with these issues efficiently and in a limited time before
returning home. The couple things we simply did not have time to organize, she
took care of for us, such as checking the property until we returned and
forwarding our mail for the first couple months. It was a great comfort to know
that we could count on her. I would highly recommend Alison to anyone."
<<John and Marise>> Red Deer, Alberta,
Canada . Bought a home in 2008.

" We have bought and sold property in Tucson, Arizona,
and we were exteremely pleased with our realtor, Alison Hurd. We told her what
we were looking for and she responded by showing us property in the area and
price range we had suggested. She was efficient, open, honest, friendly, and
trustworthy in all her dealings with us. She went beyond the call of duty on
many occasions, finding us handymen, plumbers, electricians, carpet cleaners,
pest control experts, and an inspector. She helped us get set up with insurance,
gas, electricity, water, telephone, and any and all needs associated with moving
into our new home. Not only was she knowledgeable, courteous, helpful and
understanding, but after all the sales and purchases were complete, she kept in
touch and provided us w/ many extra services.
We would not hesitate for a moment to recommend
her to buyers and sellers from anywhere in North America. In our real estate
dealings of over 32 years, she has definetely been the best and most
professional realtor that we have dealt with."
<<Shirley and Alan>> Red Deer, Alberta
, Canada. Bought two homes and sold one home between 2007 and 2008.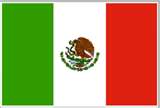 "Hola Alison, te estoy enviando una amiga que se interesa en comprar una casa en
Tucson. Le comente que nosotros habiamos comprado dos casas con tu ayuda. Le
dije que solo necesitas que te explique claramente lo que quiere comprar y que
tu encontraras varias opciones con las cualidades que ella quiere. Le dije que
profesionalmente eras la mejor agente de bienes raices que hemos conocido y que
te hablara con todo confianza de cuanto quiere invertir, en donde, etc. Te la
encargo, ella te llamara y te dara mi nombre como referencia. De nuevo mil
gracias, disfruto mucho mi casa y te lo debo a ti."
<<Martha Lopez Moctezuma>> Tucson,
Arizona y Hermosillo, Mexico. Bought homes in 1993 and 2002.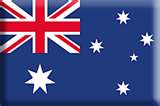 " We have purchased three homes and sold one house
through Alison over the past seven years. We have always been impressed with
her professionalism and thoroughness in the entire process every time.
We had moved from Australia and buying your first
home in a new country is a daunting task. Alison was very friendly and
responsive. She was also very accommodating of our limted availability. She was
very patient and reassuring in dealing with our many questions and concerns. Her
extensive knowledge of Tucson was a great help for us to find the best location
and the best valued properties. We always knew Alison was working for our best
interests. We cannot recommend Alison Hurd of Hurd Homes highly enough to a
prospective client. She will work diligently for you to meet all your real
estate needs!"
<< Steve and Jenni>> Tucson, Arizona
and Terregal, Australia. Bought three homes and sold one home during 2001 and
2007.